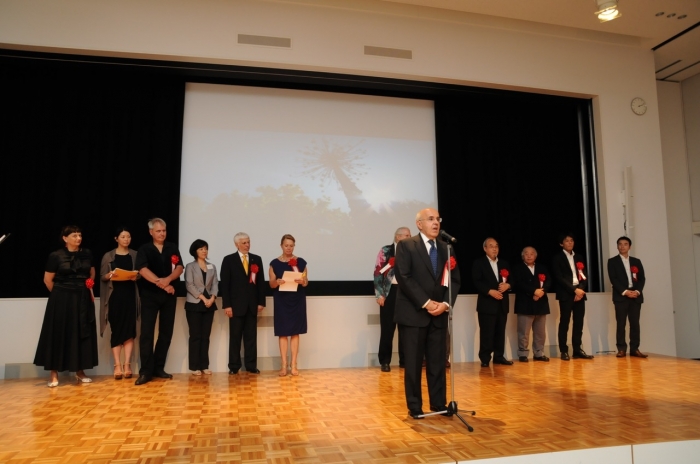 Mrs. Maria das Dores Marques Banheiro, the mayor of Setùbal in Portugal
Mr. Fernand António Baptista Pereira, art historian, associate professor of the University of Lisbonne
Mr. Jean-Bernard Pouchous, the vice-president of Salon d'Automne.
Mrs Catherine Pouchous, audiovisual producer and multimedia director of Louvre museum was also invited.
Mr David Kastner, artist who have maintained amical relationship with JIAS in many years, attended from USA.