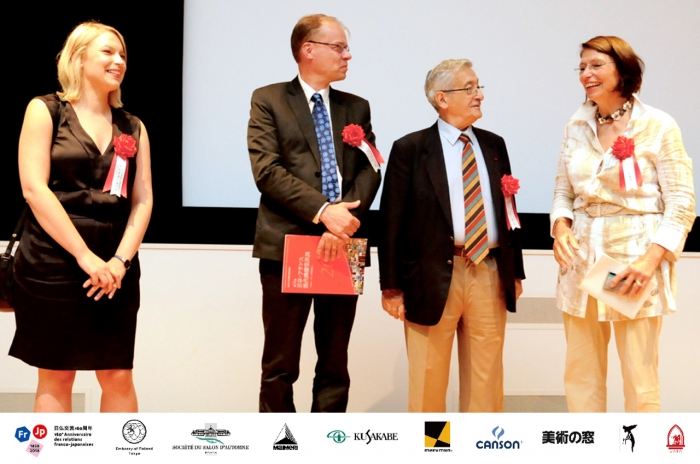 The 19th France-Japan Multinational Contemporary Art Exhibition, which was organized by the Japan International Artist Society, was held from Wednesday August 8th to Sunday August 19th 2018 at the National Art Center of Tokyo.

It was the 6th exhibition held at the National Art Center of Tokyo and on the first day, despite a typhoon, all ceremonies were held without any interruptions.

In spite of the intense heat, we had far more visitors than usual from home and abroad. Furthermore, we have come to realize that our annual exhibition has become an established event after having so many art lovers visit this exposition year after year.